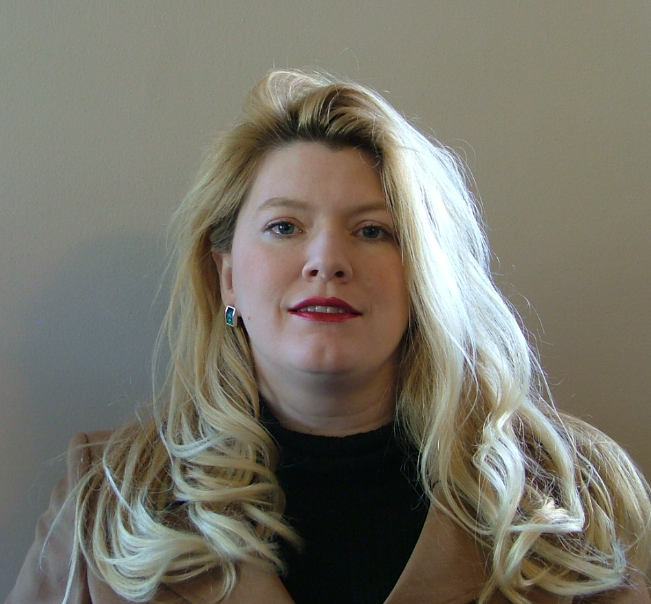 Erica blends the sciences of adult learning, creative thinking and playfulness to create engaging activities, courses and programs.  Her courses give individuals and teams the tools and skills to generate more ideas, transform their meetings, problem-solving skills and teamwork.
This year Erica also embarked on combining playfulness and team building.  She joined the team at 3600 Escape to create the premier experience in team building and learning.  Her partnership with 3600 Escape has allowed her to combine the popular escape room concept with personality and problem-solving assessments.  Participants begin this experience by playing and working together in an escape room. After which they learn more about their problem-solving preference or personality and how they might work together better as a team in the future.  The two assessments she has combined with the escape rooms are Myers-Briggs or FourSight (problem-solving preference assessment).
Erica graduated from Buffalo State with a Master's of Science in Creativity and Change Leadership.  After walking across the graduation stage she walked into an adjunct faculty position.
Her work in learning and development has also led to publishing an article on how playfulness impacts learning in the Big Questions of Creativity book.  
As if Erica wasn't busy enough, she took the time to chat with us about her upcoming speaking spot at DisruptHR Buffalo on October 5th at the amazing dig venue.
Editor: Tell us about yourself – your career history and how to came to be at your current role?
Erica: In 2012 I graduated with a degree in creative problem solving.  I loved the process I learned and wanted to help the creative center at Buffalo State with their mission to ignite creativity worldwide.  A couple years after graduating I decided to take a risk like I learned about in school and become a consultant.
Editor: What does your company do?
Erica: Innovate Faster offers training and consulting in the areas of creative problem solving and innovation as well as leadership training.  When I founded the company I wanted to combine my passions around adult learning, creativity and playfulness.  As part of this mission, Innovate Faster has partnered with 3600 Escape to offer the premier experience in team building.  This experience combines the group play of the escape room with a problem-solving assessment or Myers-Briggs.  To learn more about any of the services Innovate Faster offers please go to: www.innovatefaster.com or http://www.3600escape.com/corporate
Editor: What does an average work week look like for you?
Erica: I am not sure if we have any average weeks ☺ Our work includes assisting clients with defining or clarifying their visions, missions, goals or challenges.  Generating ideas for these goals and challenges, developing and enhancing those ideas and put together implementation plans.  We also design and deliver courses in innovation, team building, customer service and leadership.  No matter what we are working on, we always strive to leave our clients with a sense of accomplishment and a new understanding and whenever possible having had fun while working.
Editor: What made you decide to be a speaker at DisruptHR Buffalo?
Erica: Sharing all of the benefits that adults get from playfulness is very important to me.  DisruptHR gives me the perfect opportunity to get in front of an audience who can both benefit from the information I am sharing as well as promote it with their workforce.
Editor: What will you be speaking about at DisruptHR Buffalo?
Erica: The topic I will be presenting on is why you should hire players.  My talk will discuss the benefits of playfulness and how playful people can benefit organizations. I am hoping it will be enlightening on a personal and professional level.
Editor: What are the major learnings that attendees will take from your session?
Erica: The biggest learning I can hope to accomplish is answering the question of why you should hire players.
Editor: You only have 5 minutes to present at DisruptHR Buffalo. What unique challenges and opportunities does this format offer?
Erica: The biggest challenge and opportunity for this format, in my opinion, is the time.  I want to share a lot of information so finding a concise and effective way to share my information will be a challenge.  On the flipside only having five minutes I should be able to hold everyone's attention and hopefully give them a tidbit or two that they can use right away.
Editor: Why does Buffalo need an event like DisruptHR?
Erica: Everyone is bombarded with information everyday and filtering through this information can be overwhelming.  Having an event like Disrupt HR provides an opportunity to learn about a lot of ideas, topics or people's work in a short amount of time.  I think we need this because these short presentations will challenge people and provide them with new ways of thinking in an effective way.
Editor: Are you attending/speaking at any other HR-related events in the next 6-12 months? If so which ones and why?
Erica: I don't have anything scheduled yet, but I am open to invitations ☺